Published: Sunday, May 24, 2020 01:15 AM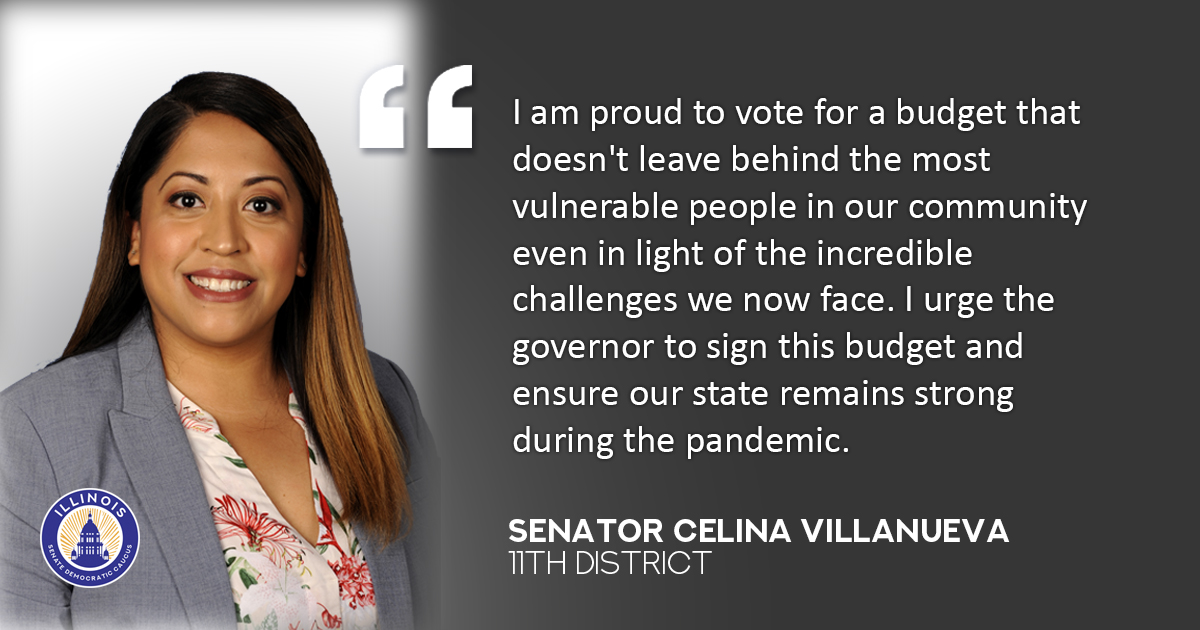 SPRINGFIELD – After lawmakers passed the state budget, State Senator Celina Villanueva (D-Chicago) released the following statement:
"I am proud to vote for a budget that doesn't leave behind the most vulnerable people in our community even in light of the incredible challenges we now face. Immigration services and welcoming centers will see multimillion-dollar increases when compared to last year. I am grateful to the negotiators, Senators Aquino, Ellman, Manar, Sims and Steans, for working so hard to address disproportionately impacted communities.
"We are also committing to higher education by maintaining a steady level of funding. MAP grants, AIM HIGH and other assistance programs will receive no cuts even during these difficult times.
"I urge the governor to sign this budget and ensure our state remains strong during the pandemic."
Category: News