Published: Thursday, March 30, 2023 09:55 AM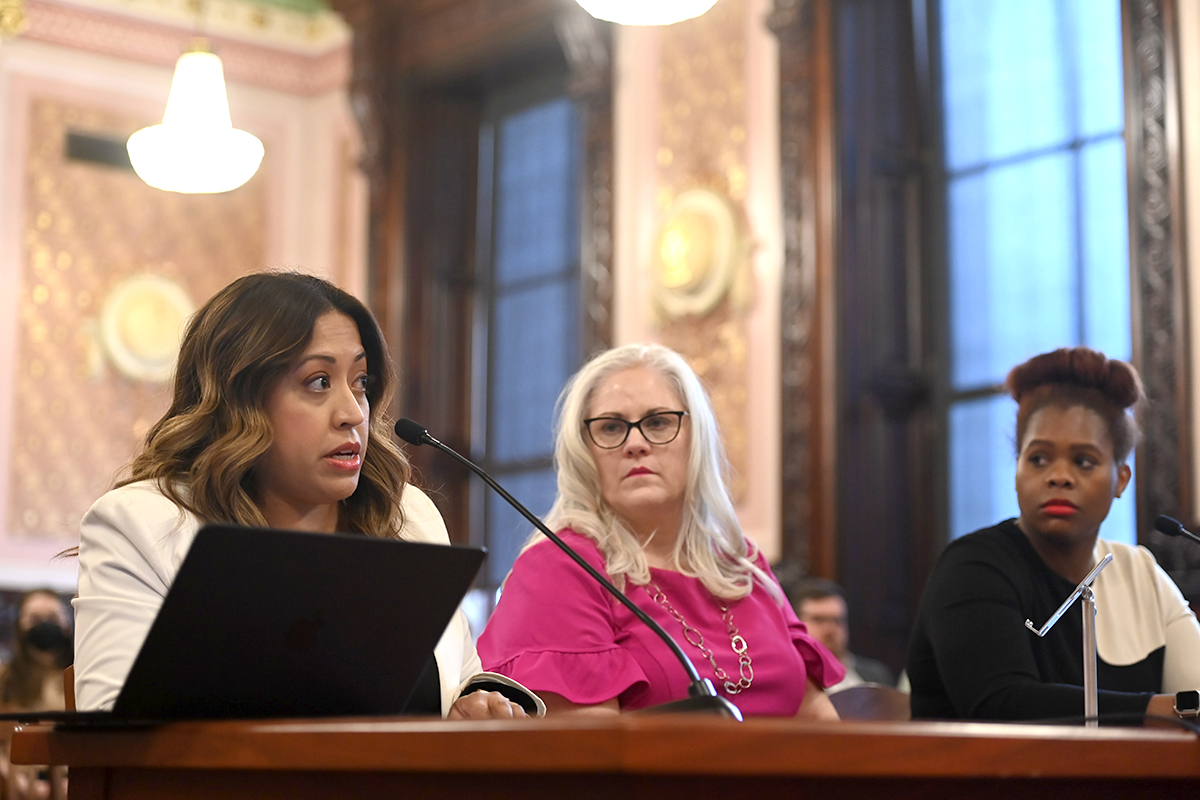 SPRINGFIELD – In continuing the fight for reproductive rights for women, State Senator Celina Villanueva passed legislation that prevents crisis pregnancy centers from using deceptive practices that interfere with women's health care decisions.
"We must ensure that women who are seeking reproductive health care are protected from deceptive and misleading practices," said Villanueva (D-Chicago). "At a time when they are already vulnerable, they must have peace of mind that they won't be taken advantage of. Health care – in all forms – should be safe and transparent."
Senate Bill 1909 prohibits the use of deceptive practices to interfere with an individual seeking to gain entry or access to the provider of an abortion or emergency contraceptives, induce an individual to enter a limited services pregnancy center, in advertising, soliciting, or otherwise offering pregnancy-related services, or in providing pregnancy-related services.
While crisis pregnancy centers may advertise themselves as health care clinics, many of these facilities provide very limited services, such as basic ultrasounds and counseling intended to discourage and limit access to abortion. Some centers are located near clinics that provide comprehensive reproductive health care and use names similar to these clinics in order to misdirect patients. Many provide misleading information overstating the risks associated with abortion, including conveying false claims that abortion causes cancer or infertility.
"Deceptive practices at crisis pregnancy centers –such as delayed prenatal care – can lead to severe health conditions that women may have to live with for the rest of their lives," said Villanueva. "As Illinois has become an oasis for reproductive health care since the overturning of Roe v. Wade, it is our responsibility to keep fighting for residents to have access to choice without consequence."
Senate Bill 1909 passed the Senate Executive Committee on Wednesday and heads to the Senate floor for further consideration.
###
Category: News