Published: Wednesday, January 13, 2021 03:46 PM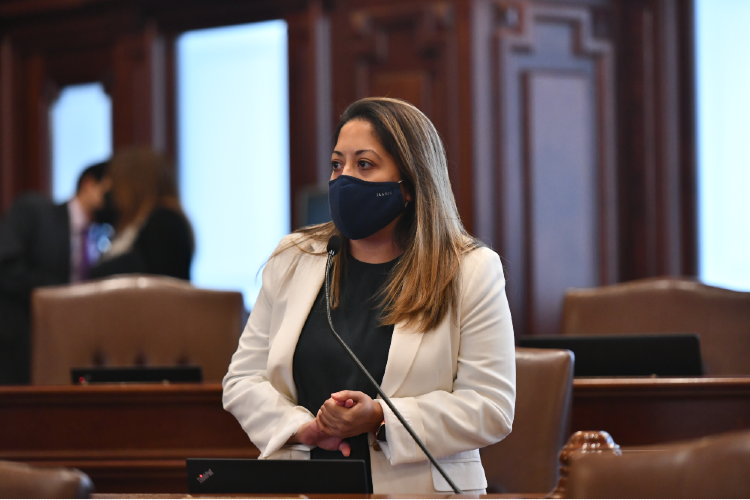 SPRINGFIELD – State Senator Celina Villanueva (D-Chicago) was sworn in to continue representing the 11th State Senate District of Illinois on Wednesday.
"I am honored to have the trust and support of my community," Villanueva said. "When I go to Springfield, I bring the voices of my community with me knowing that we are stronger when we fight for justice together."
Senator Villanueva first joined the Illinois Senate in 2020, previously serving in the Illinois House of Representatives since 2018. Before holding elected office, Villanueva was an organizer for the Illinois Coalition of Immigrant and Refugee Rights (ICIRR) and Chicago Votes.
Several ZIP codes in the 11th State Senate District have the highest infection rates of COVID-19 in the state, compounding on already existing health and economic disparities in communities of color. Holistically addressing the disparities highlighted by the pandemic remains her first priority as lawmakers enter the 102nd General Assembly.
"The pandemic has further highlighted what communities of color have faced for generations," Villanueva said. "We won't accept going back to how things were pre-pandemic. We must build our communities back stronger and more resilient."
Category: News