Published: Friday, July 31, 2020 09:11 AM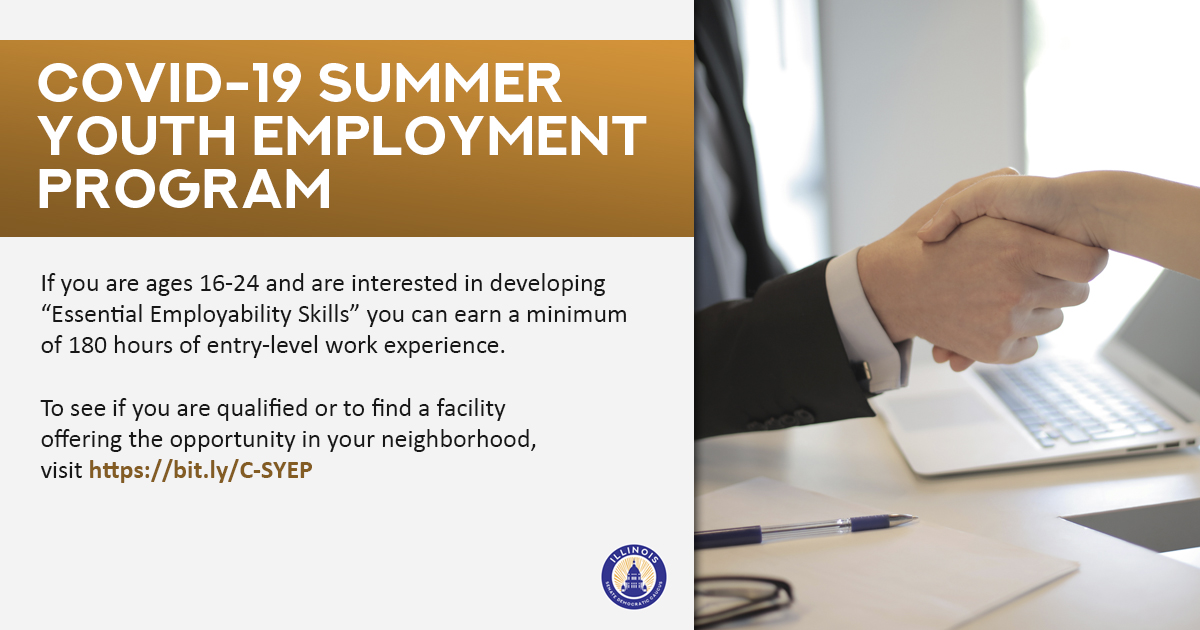 CHICAGO – To help young adults find employment during the pandemic, State Senator Celina Villanueva (D-Chicago) is encouraging them to seek opportunities from organizations funded through the Illinois Department of Human Services' COVID-19 Summer Youth Employment Program.
"Young adults from low-income families often contribute to their household income," Villanueva said. "Paid career development opportunities like this will allow them to improve their professional skills while still helping at home."
The COVID-19 Summer Youth Employment Program helps youth ages 16-24 develop their essential employability skills while gaining workplace experience. Grantees, including the Union League and True Value Boys & Girls Clubs of Chicago in Marshall Square and Little Village, will partner with local employers in need of summer workers. Employees will be matched with work-based learning opportunities based on their age and experience as they take part in career development training.
For more information about the Boys & Girls Clubs of Chicago's employment programs, contact Melissa Barboza at This email address is being protected from spambots. You need JavaScript enabled to view it.. For more information on the COVID-19 Summer Youth Employment Program, visit the Department of Human Services' website.
Category: News