Published: Wednesday, June 10, 2020 11:50 AM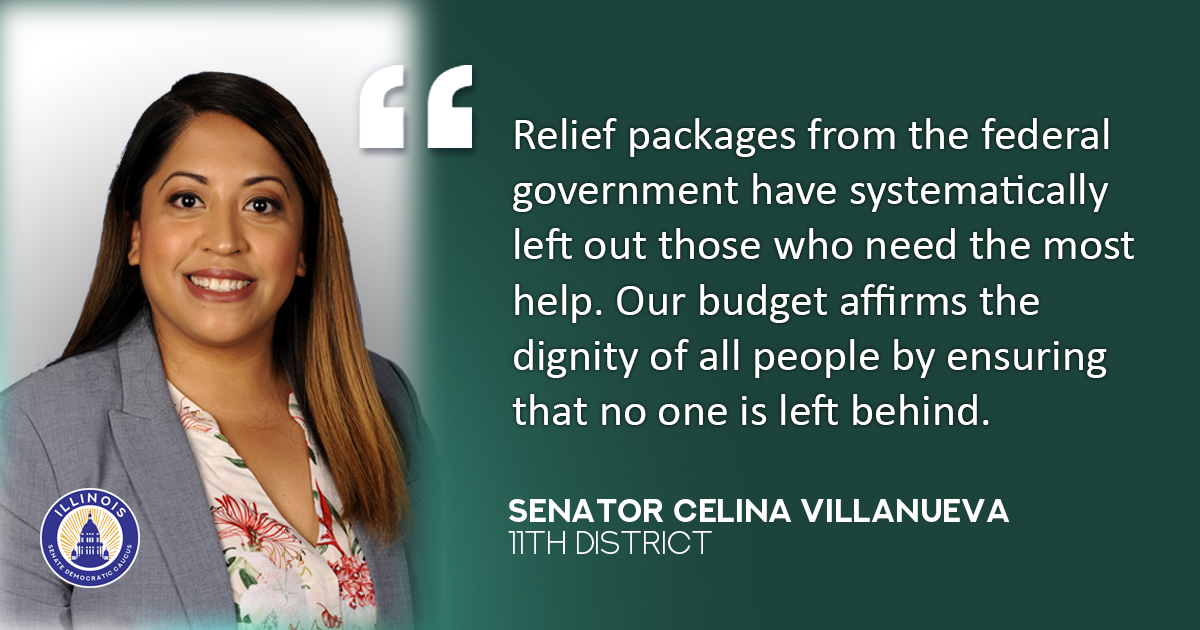 CHICAGO – As this year's budget was signed into law, State Senator Celina Villanueva (D-Chicago) commended its focus on providing relief for the most vulnerable during the COVID-19 pandemic.
"Relief packages from the federal government have systematically left out those who need the most help," Villanueva said. "Our budget affirms the dignity of all people by ensuring that no one is left behind."
With thousands of Illinoisans out of work, the Illinois Housing Development Authority was allocated $396 million for rent and mortgage assistance grants. Residents who lost their income due to the pandemic will be eligible for these grants. The Illinois Department of Employment Security was also given an additional $60 million to reduce the backlog of claims needing to be processed.
Because many immigrant families were left out of federal relief, the state is adding $32 million to immigrant welcoming centers. These centers reduce systemic barriers that immigrant residents may face when accessing state services. Medicaid eligibility was also expanded to include all seniors regardless of status so long as they meet all other eligibility requirements.
Senate Bill 264 takes effect July 1.
Category: News