Published: Friday, January 17, 2020 12:07 PM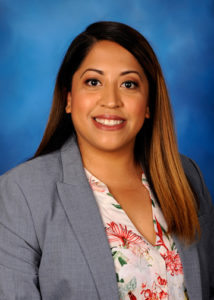 CHICAGO – Illinois Senate Democrats welcomed newly appointed State Senator Celina Villanueva (D-Chicago) to their caucus this month.
"I am grateful to have the opportunity to bring power to the people in my community," said Villanueva, who has served as state representative for the 21st Illinois House District since 2018. "I promise to offer practical, progressive solutions to the problems Illinois faces and to always advocate for our most vulnerable friends and neighbors."
As a State Representative, Villanueva was the chief sponsor for legislation that legalized adult-use cannabis and prevents local police from being deputized by Immigration and Customs Enforcement (ICE).
Before her public service in the state legislature, Villanueva was a Civic and Youth Engagement Manager at the Illinois Coalition for Immigrant and Refugee Rights (ICIRR). At ICIRR Villanueva worked to develop leadership skills in young people and to expand voting rights, including leading the largest immigrant civic engagement program in Illinois.
In addition to her work with ICIRR, Senator Villanueva served as the Director of Organizing at Chicago Votes and as Outreach Coordinator for then-Cook County Commissioner Jesus "Chuy" Garcia.
Villanueva plans to continue her work of uplifting immigrant voices and providing resources and support to the residents of the 11th District through her work in the Illinois Senate.
Category: News