Published: Thursday, August 31, 2023 12:15 PM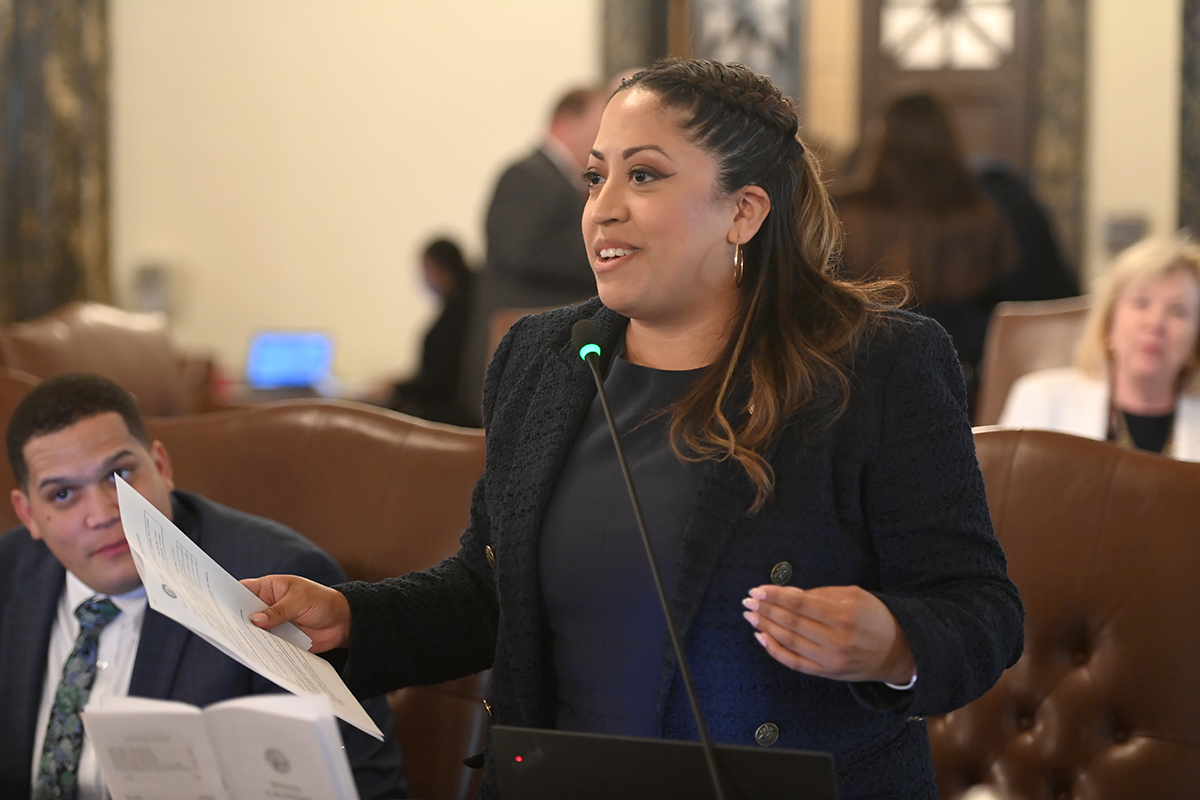 CHICAGO – Members of the Illinois Legislative Latino Caucus (Senate) joined the call from business and industry partners, including the Illinois Restaurant Association and Illinois Manufacturers' Association, for the U.S. Department of Homeland Security to streamline work authorizations for eligible asylum seekers who are ready and eager to work in Illinois.
"I am proud that in Illinois, we step up for those in need and live out our values as a welcoming state," said joint Latino Caucus Chair Celina Villanueva (D-Chicago). "I am happy to see Senator Durbin fighting for this much-needed measure to provide our new neighbors with the resources they need to support themselves and their families."
U.S. Senator Dick Durbin joined Illinois' congressional delegation, alongside Governor JB Pritzker and industry partners Wednesday, to urge the Department of Homeland Security to use its authority to streamline the work authorization process for new arrivals and undocumented immigrants. If granted, states could be allowed to sponsor asylum seekers for employment in industries facing labor shortages such as hospitality and manufacturing.
"Sustainable job opportunities are available in every corner of our state with folks who are ready to work and contribute to our economy," said State Senator Cristina Castro (D-Elgin). "When people can provide for themselves and their families, everyone wins. I echo my colleagues' calls for this process to begin so that those seeking asylum finally have this opportunity."
As the state approaches one year since the first bus of asylum seekers arrived in Chicago and more than 13,000 have arrived since, a coalition of business leaders, industry partners, and state and local leaders are calling for the federal government to expedite work authorizations for the new arrivals. Advocates point out that sustainable employment has the potential to provide stability for families while they await asylum hearings.
"Our goal is to provide new arrivals with the opportunity to maintain employment and let them continue to provide for their families," said State Senator Javier Loera Cervantes (D-Chicago). "Without this opportunity, employers around the state will feel the continuing labor shortages and we want to urge the President to extend work authorization for our immigrant families in Illinois and help us continue to support them in the challenges they face."
Latino Caucus members will continue to advocate for President Joe Biden and the Department of Homeland Security to take action to help expand opportunities for new arrivals and the broader immigrant community, including the opportunity to work and contribute to the economy.
Category: News