Published: Wednesday, October 19, 2022 03:23 PM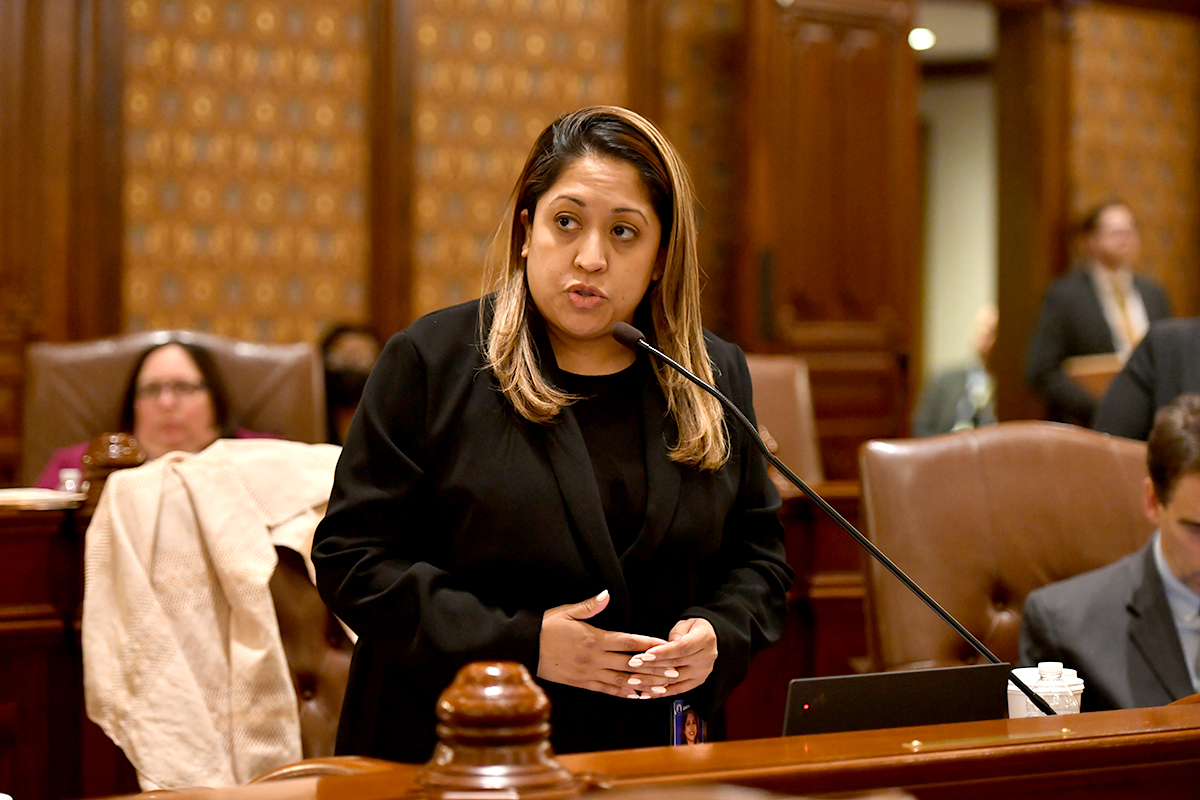 CHICAGO – State Senator Celina Villanueva, a longtime advocate of working to reduce domestic violence and provide survivors with resources, was appointed to the Statewide Domestic Violence Fatality Review Committee.
"In the blink of an eye, someone's life can devastatingly be taken at the hands of another," said Villanueva. "As a legislator, it is my responsibility to ensure the safety and wellbeing of survivors of domestic abuse and further work to lower the rates in which people's lives are tragically lost in domestic violence situations.
Under the direction of the Illinois Criminal Justice Information Authority, the Statewide Domestic Violence Fatality Review Committee is designed to provide resources that will allow anyone directly affected by domestic violence related fatalities and or any form of abuse, to get the help that need.
According to the National Coalition Against Domestic Violence "In Illinois alone, 41.5% of women and 25.9% of men experience domestic violence at the hands of an intimate partner, family member or someone they know."
Senator Villanueva will join the board in devising lucrative resources and solutions to combat domestic violence fatalities and lower the amount of people affected by domestic violence in the state.
"Relationships plagued by domestic violence are often kept in silence – sadly leaving loved ones in the dark until it's too late," said Villanueva. "Together – by learning the signs and bringing more awareness, tools and training to communities – we can put a stop to domestic violence fatalities."
###
CHICAGO – La Senadora Estatal Celina Villanueva, una activista histórica que ha trabajado por reducir la violencia doméstica y ofrecer recursos a los sobrevivientes, fue designada a formar parte del Comité Estatal Revisor sobre las Fatalidades por la Violencia Doméstica.
"En un abrir y cerrar de ojos la vida de una persona puede ser arrebatada a manos de otra," dijo Villanueva. "Como legisladora, es mi responsabilidad garantizar la seguridad y el bienestar de los sobrevivientes del abuso y violencia doméstica, así como trabajar para bajar el porcentaje de gente que muere trágicamente en estas situaciones.
Bajo la dirección de la Autoridad de Información sobre Criminalidad de Illinois, el Comité Estatal Revisor sobre las Fatalidades por la Violencia Doméstica es designado para proveer recursos que permitan a quienes hayan sido directamente afectados por fatalidades vinculadas a la violencia doméstica u otro tipo de abuso, que obtenga la ayuda que necesita.
De acuerdo con la Coalición Nacional en Contra de la Violencia Doméstica, "solo en Illinois, 41.5% de las mujeres y 25.9% de los hombres experimentan violencia doméstica de sus compañeros de vida, de un familiar y de alguien que conocen".
La Senadora Villanueva se unió a la junta directiva para planificar recursos que eliminen las fatalidades por violencia doméstica y reducir la cantidad de gente afectada por el problema en el estado.
"Las relaciones plagadas de violencia doméstica son con frecuencia mantenidas en silencio –tristemente dejando a seres amados en la oscuridad hasta que es muy tarde," dijo Villanueva. "Juntos –al aprender las señales y concientizando más, con herramientas y entrenamiento a las comunidades – podemos poner un alto a las fatalidades por violencia doméstica."
Category: News