Published: Friday, July 22, 2022 08:29 AM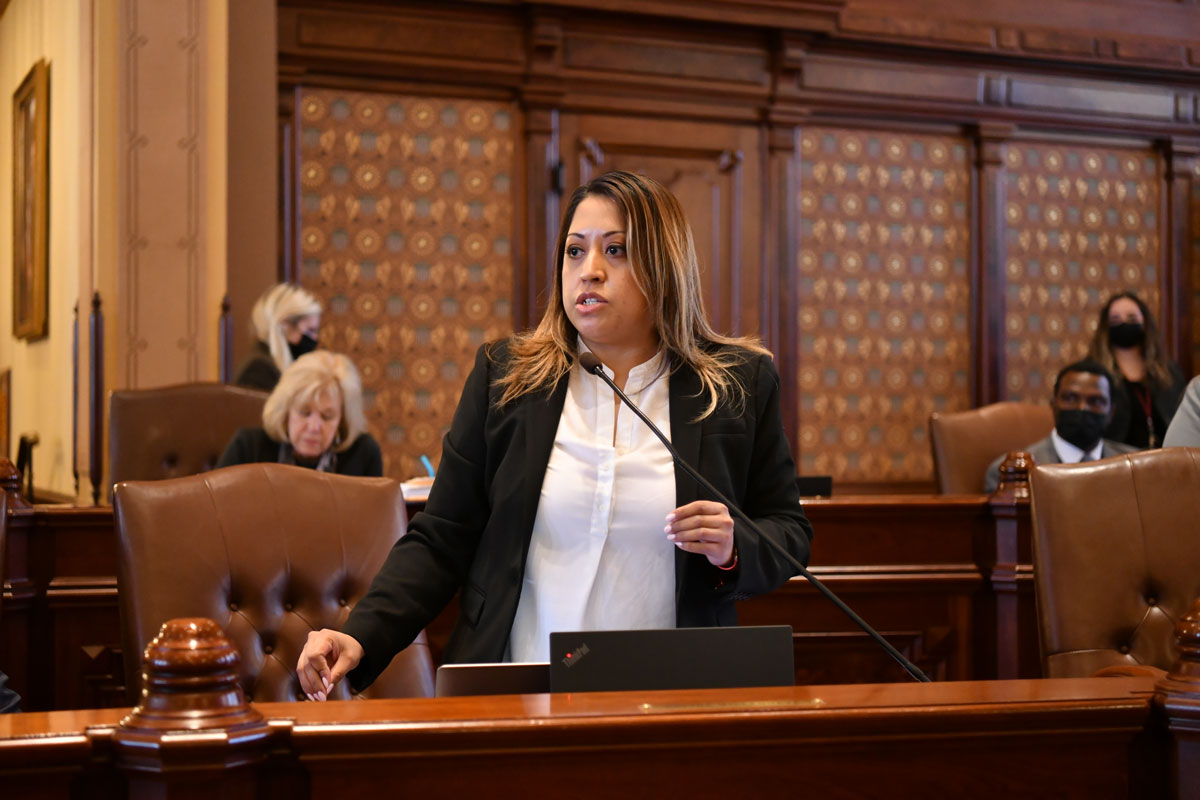 CHICAGO – Thanks to a new law supported by State Senator Celina Villanueva, undocumented residents 42 and older will now have access to Medicaid coverage. The new law that went into effect on July 1 expands the age group of individuals who qualify for Medicaid in the state.
"Everyone, regardless of citizenship status or income, deserves access to health care," said Villanueva (D-Chicago). "The expansion of Medicaid benefits to this group of people is a substantial step in achieving true equity in our health care system in Illinois."
Starting July 1, undocumented immigrant adults and certain legal permanent residents aged 42 and over may be eligible for the Health Benefits for Immigrant Adults program. A measure signed into law in May expanded the program by lowering the age for eligibility from 55 to 42.
Covered services include doctor and hospital visits, lab tests, physical and occupational therapy, mental health, substance abuse disorder services, dental and vision services, and prescription drugs.
"Illinois is becoming a national leader in providing equitable health care to immigrant adults," said Villanueva. "I encourage individuals and organizations to spread the word and help people you may know to sign up for coverage as soon as possible."
Learn more and apply for benefits by visiting www.ABE.illinois.gov or by calling 1-800-843-6154. Residents can also contact an Application Assistor or Community Service Agency for additional support in applying.
###
Villanueva: Más residentes indocumentados ya son elegibles al Medicaid
CHICAGO – Gracias a una nueva ley que apoyó la Senadora Estatal Celina Villanueva, los inmigrantes indocumentados y 42 años y mayores ahora pueden tener acceso a cobertura del Medicaid. La nueva ley que entró en efecto el 1 de julio amplía el segmento por edad de los individuos que califican al Medicaid en el estado.
"Todos, independientemente de su estatus de ciudadanía o ingreso, merecen tener acceso a cuidados de salud," dijo Villanueva (D-Chicago). "La ampliación de los beneficios de Medicaid a este grupo de personas representa un paso sustancial en lograr una verdadera equidad en nuestro sistema de salud en Illinois."
A partir del 1 de julio los inmigrantes indocumentados adultos, y ciertos residentes permanentes legales, de 42 años y mayores pueden ser elegibles al Programa de Beneficios de Salud para Adultos Inmigrantes. Una medida que se convirtió en ley en mayo y que amplía el programa reduciendo la edad de elegibilidad de 55 a 42 años.
Los servicios que incluye esta cobertura son: visitas a doctores y hospitales, pruebas de laboratorio y terapía ocupacional, salud mental, servicios de atención a padecimientos de abuso de sustancias, servicios dentales y de la vista, así como medicamentos.
"Illinois se ha convertido en un líder nacional en proveer cuidados de salud con equidad a los inmigrantes adultos," dijo Villanueva. "Invito a todas las personas y organizaciones a correr la voz lo antes posible y ayudar a la gente que conocen para que se registren y se beneficien de esta ampliación de la cobertura."
Más información sobre cómo solicitar estos beneficios al visitar www.ABE.illinois.gov o llamando al 1-800-843-6154. Los residentes también pueden contactar a un Asistente para la Solicitud o una Agencia de Servicio Comunitario para que reciba más apoyo al solicitar.
###
Category: News