Published: Wednesday, June 15, 2022 01:54 PM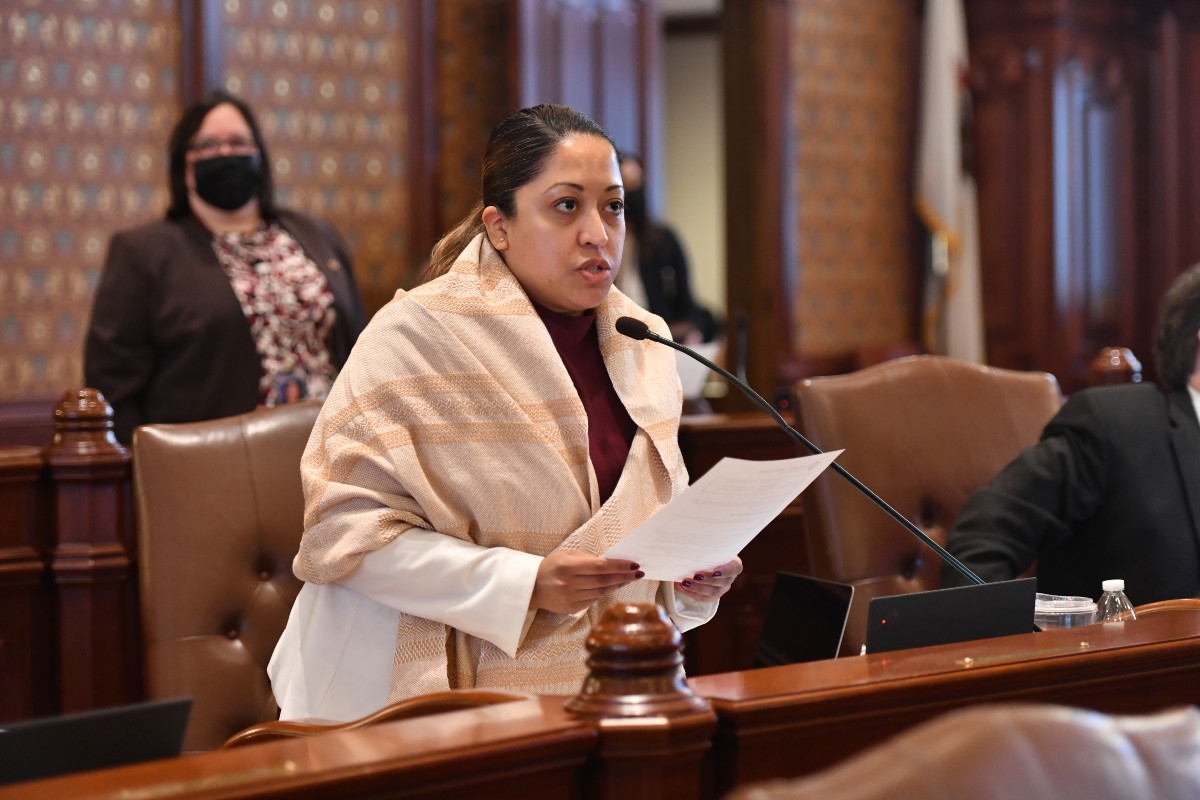 CHICAGO – To protect small businesses, restaurants, bars, and companies, State Senator Celina Villanueva supported a new law signed Friday that protects them from deceptive delivery services.
"Restaurants are continuing to struggle from the ongoing effects of pandemic-related losses – we must do what we can to protect them from further financial distress," said Villanueva (D-Chicago). "By taking action against deceitful delivery services, we are ensuring others don't profit off the hard work of these local businesses."
House Bill 3205, also known as the Fair Food and Retail Delivery Act, prohibits third party delivery companies from posting a menu, registered trademark or any intellectual property without the express written consent of restaurant, bars and retail establishments.
The law bans third-party delivery services from listing non-partnered restaurants or retailers on their platform. Several reports indicate that these delivery services have listed menus and items without the knowledge or consent of the restaurant or retailer.
"Many small businesses have been taken advantage of through delivery services – they need our support now more than ever," Villanueva said. "Letting business owners control the flow and movement of their products will allow them more ownership of their goods."
House Bill 3205 was signed into law by the governor on Friday and took immediate effect.
###
Villanueva apoya una ley que protege a los restaurantes de prácticas engañosas de entregas
CHICAGO – Con el fin de proteger a los negocios pequeños, restaurantes, bares y compañías, la Senadora Estatal Celina Villanueva apoyó una iniciativa que se convirtió en ley el viernes que protege estos establecimientos de prácticas engañosas de los servicios de entrega.
"Los restaurantes siguen batallando con las pérdidas relacionadas a los efectos de la pandemia – tenemos que hacer lo que podamos para protegerlos de presiones financieras adicionales," dijo Villanueva (D-Chicago). "Tomando acción en contra de las prácticas engañosas de los servicios de entrega, garantizamos que otros no se beneficien del trabajo arduo de estos negocios pequeños."
La iniciativa HB 3205, también conocida como Ley Justa para la Comida y las Ventas al Menudeo, prohíbe que compañías de entrega no vinculadas a los negocios publiquen el menú, la marca registrada o la propiedad intelectual de éstos sin el consentimiento expreso y por escrito del restaurante o del vendedor al menudeo.
"Muchos negocios pequeños han sido abusados por los servicios de entrega – y necesitan nuestro apoyo ahora más que nunca," dijo Villanueva. "Dejar que sean los dueños de los negocios quienes controlen el flujo de movimiento de sus productos les permitirá tener más control sobre sus bienes."
La iniciativa HB 3205 fue firmada por el gobernador el viernes y se convirtió en ley y entra en vigor de forma inmediata.
###
Category: News