Published: Friday, March 27, 2020 09:47 AM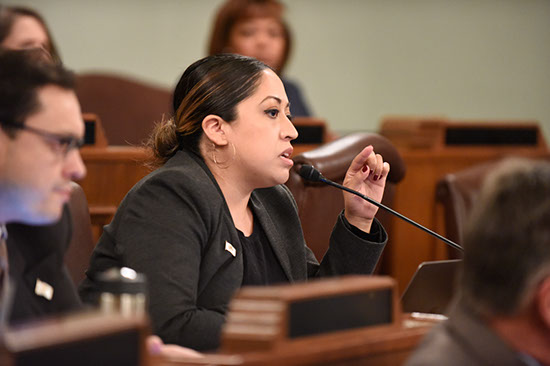 CHICAGO – After Gov. Pritzker issued a statewide Stay at Home order, State Senator Celina Villanueva (D-Chicago) is sharing resources with community members on how to care for their mental health while at home.
"This is a stressful time for working people who face job insecurity and are struggling to keep up with rent and put food on the table," Villanueva said. "Even for people who are fortunate enough to work from home, mental health care is more important now than ever."
The National Alliance on Mental Illness (NAMI) has a 24-hour Chicago hotline at 833-626-4244 for anyone who may experience a mental health crisis. You can read NAMI Chicago's full statement on their services during the Stay at Home order here.
Senator Villanueva encourages residents to take simple steps to care for themselves, such as:
Connect with friends and family online,
Keep regular work hours while at home,
Prepare healthy meals,
Exercise regularly, and
Stay up to date with accurate information.
"It is important to maintain some sense of normalcy during these uncertain times," Villanueva said. "We need to be there for our friends and neighbors to make sure everyone is doing okay while stuck at home."
While Senator Villanueva's office is closed during the Stay at Home order, staff can be reached at 708-552-5225 to assist with any state services. More resources for COVID-19 can be found at coronavirus.illinois.gov.
Category: News