Published: Tuesday, August 16, 2022 12:34 PM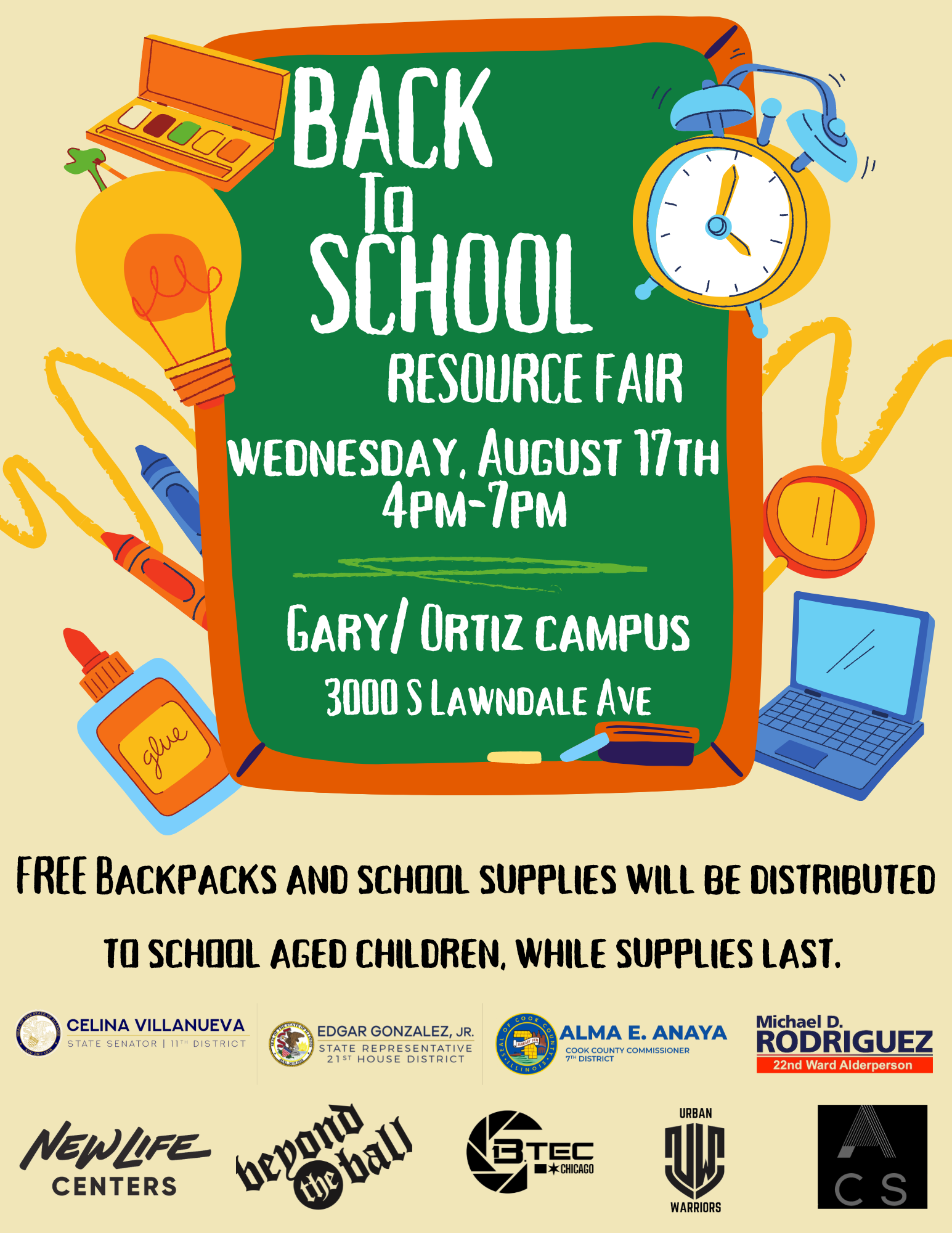 CHICAGO – To prepare students as they head back to the classroom, State Senator Celina Villanueva is hosting a free back to school resource fair tomorrow, Aug. 17.
The back to school resource fair will take place from 4- 7 p.m. at Ortiz De Dominguez Elementary School's Gary/Ortiz Campus, located at 3000 S Lawndale Ave. in Chicago. During the free event, students of all ages will be able to receive free backpacks filled with school supplies, until supplies last.
"Back to school is a critical time of the year for students and parents," said Villanueva (D-Chicago). "Being able to help those in the community gain more educational resources before the schoolyear starts can lead to a successful academic year."
For more information, people can contact Senator Villanueva's office at 773-933-7715 or This email address is being protected from spambots. You need JavaScript enabled to view it..
Category: Events