Published: Tuesday, April 13, 2021 02:32 PM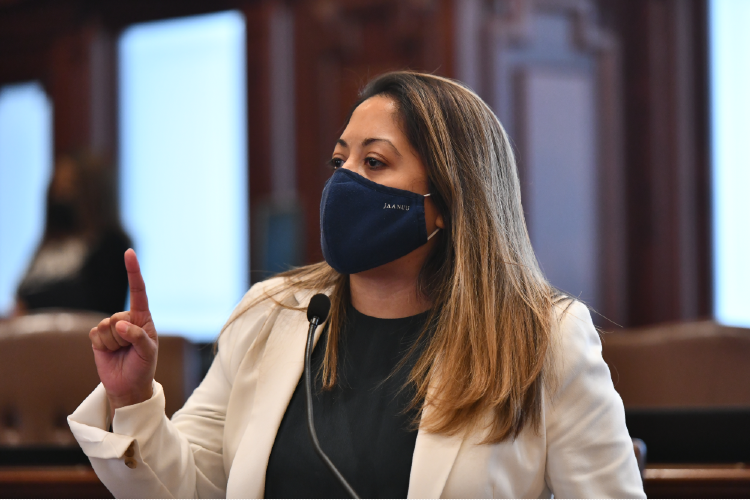 SPRINGFIELD – To allow teachers and staff at charter schools the right to collective bargaining, State Senator Celina Villanueva (D-Chicago) moved legislation in the Senate Education Committee that would protect their right to unionize.
"Teachers have been on the front lines of the pandemic since day one fighting for living wages and safe, dignified conditions," Villanueva said. "Teachers across the city, especially at charter schools, must have the ability to unionize so that their students can succeed."
The legislation would require that the renewal of charter schools and new charter school proposals include a union neutrality clause. The school would be prohibited from expressing a position on the matter of whether its employees unionize, required to provide access to labor organizations and required to recognize staff unionization if a majority wish to do so.
Under current law, charter schools may expressly forbid teachers and staff from unionizing. In 2015, Urban Prep Academies fired 15 teachers and staff shortly after a majority voted to join the Chicago Alliance of Charter School Teachers and Staff (ChiACTS). Urban Prep Academies, one of Chicago's most prominent charter networks, later settled under an agreement requiring them to re-hire some of the staff and pay a $250,000 severance package and back pay to those they fired.
The legislation, Senate Bill 577, passed in the Senate Education Committee and awaits consideration before the full Senate.
Category: Events