Published: Thursday, July 29, 2021 12:28 PM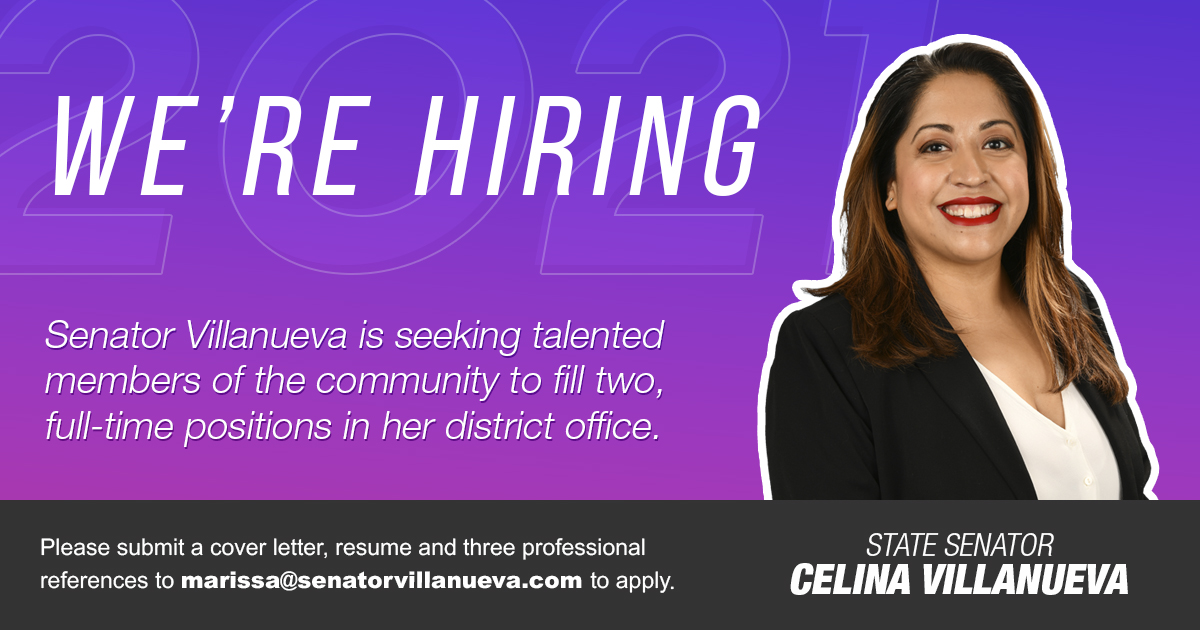 My office is seeking talented members of our community to fill two, full-time positions.
The Constituent Services & Office Manager serves as a liaison between constituents and state agencies, as well as other stakeholders. This position requires excellence in constituent relations and service delivery, community engagement, in addition to program implementation. See the full job description here.
The Policy & Events Manager implements the district outreach strategy, community relations, and event management. The position will analyze public policies critical to our district, drive the creation and refinement of our legislative agenda, and work with the Chief of Staff to ensure collaboration with advocates and community stakeholders to develop and execute district events. See the full job description here.
Both positions are based in our district office and compensation is based on experience and education. Please send a cover letter, resume and three professional references to This email address is being protected from spambots. You need JavaScript enabled to view it. to apply.
Category: Information